Parents choose TSO Champions for pediatric eye care and children's eye exams for all ages in Houston, TX.
Learn More +
DRY EYE TREATMENT CENTER
TSO Champions specializes in Dry Eye diagnosis & treatment featuring the latest technology from TearLab & InflammaDry.
Learn more +
Learn more about slowing or preventing the progression of myopia in children with Myopia Control at TSO Champions.
Learn More +
TSO at Champions serving Champion Forest & Spring, TX
If you are looking for an optometrist in Houston, TX, Texas State Optical of Champions is your solution. Our office is located on Cypress Creek Parkway in northwest Houston and has been serving the Champions, Houston and Spring area for more than 27 years.
With professional eye doctors providing eye care services and eye examsto residents of northwest Houston, you are in good hands. Our eye doctors understand that getting the right prescription for your eye glasses or contact lenses is an important part of good eye care. Seeing clearly is just one part of your overall eye health. Our northwest Houston eye doctors encourage you to have regular eye exams whether or not you wear eye glasses or contacts, and even if your vision is sharp.
May 10, 2018
Vision is a critical component to succeed as an athlete and this doesn't just mean having 20/20 vision. There are...
SEE WHAT OUR PATIENTS HAVE TO SAY.
Great service!! The ladies that work there are very nice and sweet. Dr. Deanna Gates was amazing, she explained everything and was very helpful. She was able to answer all my questions. Totally loved the place! It was clean and the parking outside was easily accessible.
- Mariela P.
Great experience!! The staff is so friendly, Dr. Ho is the best and would recommend this location to anyone!!
- Lisa P.
Omg this office is amazing!!! They are very sweet and helpful. Abby was the best she helped me pick out some very cute frames! She is the best at her job! I would definitely recommend this office to everyone I know!!
- keondra g.
Great experience. Easy to choose frames & a large selection to pick from.
- Olivia V.
Abbey has the patience of a saint. She is awesome in everything she does. She is so helpful with my contacts and glasses, etc. The ladies (Megan, Kayla, etc) at the front desk are so friendly and helpful. Rebecca in the lab was very helpful when I needed help with my glasses. I can't say enough about TSO Champions and their staff. Dr. Butt is committed to helping her patients whether through special contacts or glasses. I can honestly say I have not been able to see this well in years! If you want quality eye care, go see Dr. Butt!!
- Jody V.
Very polite and quick service with minimal wait time.
- Jesse L.
Love Texas State Optical, being going here for about 3 years now. The optometrist & Staff are amazing!! Would definitely recommend.
- Breiana S.
Book Your Houston Eye Exam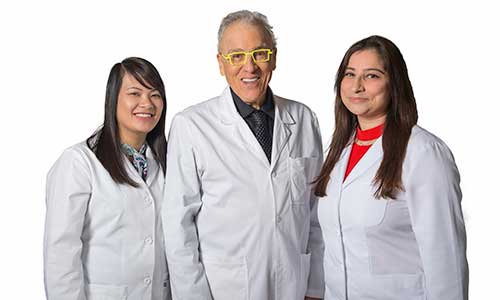 Schedule Your Houston Eye Exam With Our Caring Optometrists
Contact our eye care staff to book or request an appointment. You can also email one of our eye doctors with your questions or concerns. We look forward to hearing from you.
If it is time for your yearly eye exam call our office and we will help you book your eye exam. Convenient locations and a great staff will have you wanting to come back. Call us, today.
Q&A with Dr. B
Dr. Ayesha Butt Answers Your Eyecare Questions
What is Ortho-K and how can it help my child whose prescription has been getting stronger every year?
Ortho-K (short for Orthokeratology) is a non-surgical solution for patients with myopia (nearsightedness) that uses specially designed contact lenses to improve vision. When worn overnight, the ortho-k lenses gently flattens the curvature of the cornea, or front of the eye, resulting in a corneal shape that focuses light correctly onto the retina. When removed in the morning, distant objects will come back into focus and patients can see clearly without the use of glasses or daytime contacts. Ongoing studies shown that Ortho-K may help slow down progression of myopia and axial length elongation by causing a peripheral defocus on retina. Please call our office at (281)440-5887 to schedule an Ortho-K consultation to check if your child is a candidate.
Read More >>>